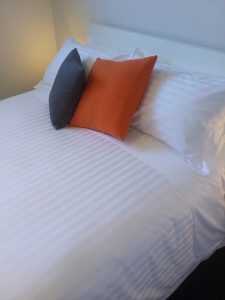 STAY
Arrive to an easy check in with pin code access and find your swipe card waiting for you, park in the secure off street garage and unpack your car out of the weather for a more relaxing experience. With everything located so close it's possible you won't be needing the car for a few days.
East 34 is designed to accommodate up to 5 guests in complete luxury, 2 queen bedrooms on separate levels each with their own gorgeous bathroom make it ideal for 2 couples traveling together so everyone can have a little space to themselves. Of course a single traveller or couple on a romantic getaway will find everything they need is neatly self contained on the ground floor, no need to tackle the stairs at all except maybe to take a look around.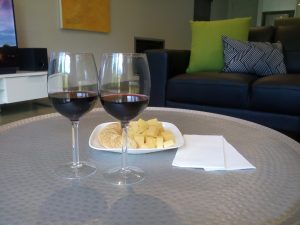 EAT
Dine in, eat out, the hardest part is choosing which, with a complete kitchen including cooktop, oven, microwave and dishwasher plus a range of cookware, utensils, cutlery, crockery and glassware you'll have everything you need to create whatever you can imagine, there's even a BBQ outside if you have a hankering for that sizzling steak.
Breakfast at the bar, dinner and lively conversation around the table, drinks and nibbles on the patio, or you could take a short walk to sample the delights of a local restaurant.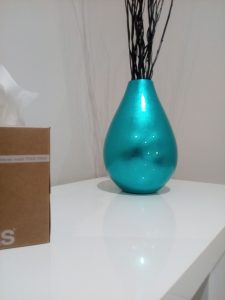 SLEEP
With two queen bedrooms and a third bed option available on request there is room to accommodate almost any combination, separate bathrooms for each level make the morning just a little less stressful. One pillow or two, even three, soft or firm, the choice is yours with the included pillow selection and the pure cotton sheets and luxurious quilts are so soft you'll wake up ready for the day ahead.
RELAX
After a long day and a great meal there's nothing better than the chance to relax and unwind in the beautiful deep bath before curling up on the sofa to watch some TV or even a classic movie. Sneak in a bit of you time in the afternoon and chill out on the day bed with a good book or just gaze out the window at the views to historic Black Hill.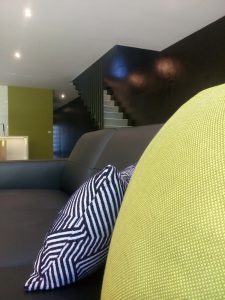 EXPLORE
Ballarat has always been famous for its gold rush history with hundreds of thousands of visitors flocking to the world renowned Sovereign Hill to experience life in the 1850s, Ballarat is also rapidly becoming a must see destination for food and activities with award winning restaurants serving up flavours from around the globe and a jam packed calendar of events throughout the year.
Try one of the many restaurants that offer choices ranging from Thai to Vietnamese and Spanish to Mexican with almost everything in between, relax in one of the many casual dining venues that create a host of pub classics mixed with more adventurous options for those seeking a new experience.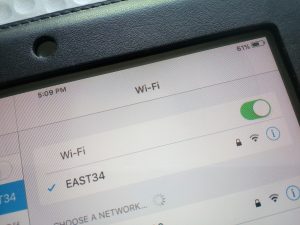 Food, arts, culture, beer, wine, music, gardening, history, sport and adventure, it seems that Ballarat has an event to suit everyone and more are happening all the time. Some happen every year while others are just once but all of them are a great excuse to come and explore everything that Ballarat has to offer.
Why not stay a little longer and use East 34 as a base to explore the region, the ever popular shopping, eating and sightseeing of Daylesford is just 45 minutes by car. Head to historic Talbot with its amazing farmers market on the third Sunday of every month and return via Clunes for a leisurely stroll among the eclectic mix of shops and lunch from a local cafe before returning to Ballarat in easy time to relax before dinner.
Ballarat is surrounded by fascinating towns to explore and unique attractions to experience, stay a while, take in the sights and forget about the hustle and bustle for a moment.